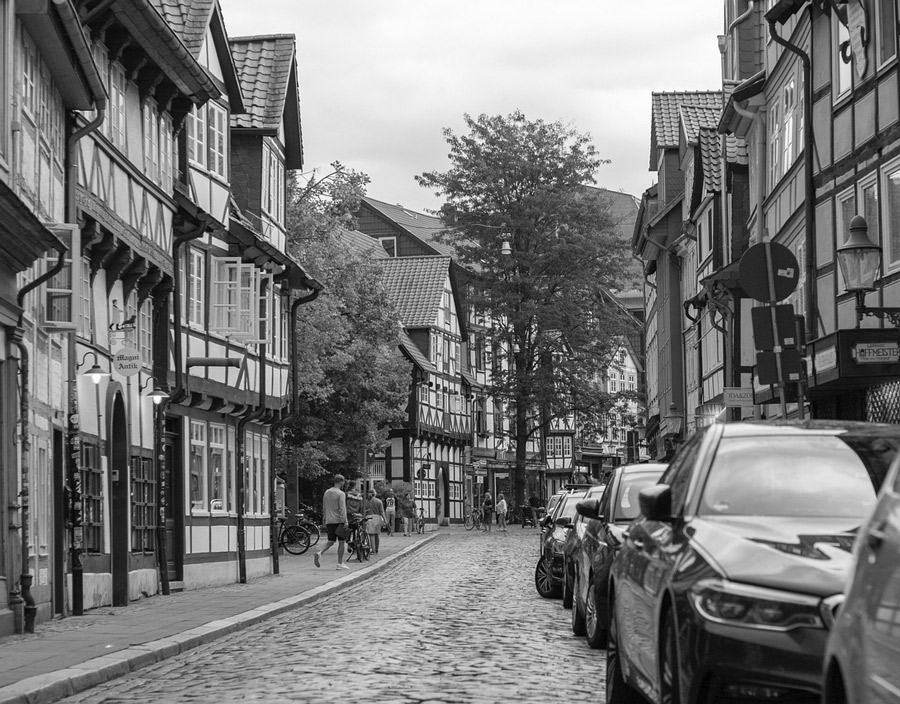 Escape
Braunschweig
In Braunschweig, tradition and modernity merge in an attractive way. The winding alleys in the Magniviertel with their small half-timbered houses and charming cobblestone streets seem to have sprung from a fairy tale book. Here you can feel like a prince and princess with your escort lady. Let yourself be enchanted by the city and experience unforgettable moments in the Lion City together with our escort service.
And the region around Braunschweig also scores with a cultural, historical and economic richness that is unique in Germany. A real treasure that deserves to be explored by you and your escort lady together.
Adventure in Lower Saxony – escape from everyday life with our escort service
If you and your muse are looking for a culinary temptation, then Braunschweig will not disappoint. The city is known for its diverse cuisine, ranging from traditional breweries to fine dining. Enjoy a romantic candlelight dinner with your temporary lover and let yourself be seduced by the culinary delights and an exquisite wine. Of course, what should not be missing from all this is one of the luxurious hotels in the city, which allows you moments of peace and togetherness.
Let your escort Braunschweig show you around
Are you unfamiliar with Braunschweig or are you visiting for the first time? No problem at all, our escort ladies can take over the organization of the time together with joy and ease. They will show you the most beautiful and romantic corners of the city. Just let us take you by the hand. Time to enjoy!
The Steigenberger Parkhotel Braunschweig, a 4-star superior hotel, is situated in a charming location directly on the Oker river bed, surrounded by the green areas of the Bürgerpark. The listed chimney of the former waterworks, built in 1864, gives the hotel an unmistakable appearance even from afar. It is considered a flagship accommodation in the Lion City and is perfect for a break with your escort from Braunschweig. Despite the modern building, you immediately sense a charming aura of elegance and sophistication. The park experience is transported directly into the 163 rooms and 17 suites, which radiate a harmonious and stylish atmosphere with their green, brown and beige tones. The furnishings combine stylish design with a cozy atmosphere. The walls and carpets are decorated with quotes and sketches from the work of the world-famous Braunschweig mathematician Carl-Friedrich Gauss, which gives the rooms a special cultural touch. Let your muse from the escort service Braunschweig take you to a world full of comfort and relaxation.
Gourmets like you and your escort lady will find a unique ambience in the in-house brasserie on the Oker. All dishes are freshly prepared and served in the open show kitchen. The kitchen team offers vegetarian and vegan as well as classic dishes. In addition to the delicious French-German specialties, you can embark on a wine journey in the vinotheque and taste well-known wines as well as interesting new discoveries and insider tips.
In short, at the Steigenberger Parkhotel Braunschweig you can enjoy everything your heart desires and your palate desires together with your escort lady.
Das Fünf-Sterne-Superior Hotel The Ritz-Carlton, Wolfsburg präsentiert sich in exquisiter Lage direkt am Hafenbecken des Autostadt Geländes. Die imposanten vier Schornsteine des Volkswagen Kraftwerks geben dem gläsernen und natursteinverkleideten Bau eine einzigartige industrielle Kulisse, die auch Ihre Escortdame beeindrucken wird. Die großzügige Anlage umfasst 147 luxuriöse Zimmer und 23 Suiten, die höchste Ansprüche erfüllen und Ihnen ein unvergleichliches Wohngefühl bieten.
Eine weitere Besonderheit des Hotels stellt die hochwertige Kunstkollektion mit über 600 Werken bekannter nationaler und internationaler Künstlerinnen und Künstler dar, die den Aufenthalt zu einem wahren Kunstgenuss machen. Um Körper und Geist in Einklang zu bringen und die Sinne zu beleben, sollten Sie mit Ihrer Geliebten auf Zeit auch den exquisiten Spabereich aufsuchen. Nutzen Sie unseren Escortservice und erholen sich von den Strapazen des Alltags.
Eine Vielzahl an erstklassigen Bars, Lounges und Restaurants rundet das unvergleichliche Angebot des Hotels ab. In dem Gourmetrestaurant "Aqua" können Sie sich mit Ihrem High Class Escort in Zen-Atmosphäre verwöhnen lassen. Neben einer erlesenen Weinauswahl können Sie hier wahre Gaumenfreuden europäischer Küche erleben. Das Hotel ist somit eine wahre Perle und steht für Luxus, Erholung und Erlebnis.
Lassen Sie sich von der frischen und vielfältigen Küche Italiens begeistern – und das alles in luftiger Höhe von 30 Metern über den Dächern der Stadt. Das Haus der Wissenschaft beherbergt ein exquisites italienisches Speiserestaurant namens "LaCupola", welches wie geschaffen ist für ein romantishes Dinner mit Ihrem High Class Escort. Das Restaurant bietet nicht nur ausgewählte italienische Speisen und Weine, sondern auch eine beeindruckende Atmosphäre: die gotische Architektur des Gewölbesaals in Verbindung mit einer atemberaubenden Aussicht über die Stadt bis hin zum Harz. Neben der einzigartigen Location überzeugt auch die Qualität. Denn auf die beiden Grundprinzipien der italienischen Küche wird großen Wert gelegt: gutes Essen und guter Wein. Lassen Sie sich hier mit vorzüglicher Küche verführen, bevor Sie mit unserem Escortservice die Nacht zum Tag machen.
Meet the woman of your dreams in Braunschweig
Are you planning a wonderful date, but your dream woman is not from Braunschweig? No problem at all, because our muses will also be happy to travel for you if you pay the travel expenses. Which lady did you like? Just let us know your plans.