Nora
Bremen, Berlin
Mid 20s
160 cm
"I am a curious free spirit who draws most of my energy from interpersonal relationships. I love being inspired in conversation, diving down, philosophising and coming up with completely new ideas. Sometimes with depth, sometimes with a large portion of humour."
When Nora enters the room, one perceives a unique aura that captivates and magnetically attracts all attention. She manages to attract the attention of others in a very natural and authentic way. Her nature is upbeat, playful and energetic.
"I don't care what you do for a living. I want to know what you are striving for, whether you dare to dream, to fulfil the longings of your heart. I don't care how old you are. I want to know if you'll risk being thought a fool: for your love, for your dreams, for the adventure of a lifetime." – Oriah Mountain Dreamer
When you make Nora smile, her dimples are joined by an auspicious gleam in her bright eyes. Her expressive face is framed by natural waves, her skin is velvety soft and her gaze is open.
"I love to flirt, it's my nature."
Your intellect is stimulated by honest interest, nothing happens without passion. How Nora seduces you ? Just the way you like it. Because Nora is both sweet and spicy, cashmere and leather. With her you have found a companion with whom you can be honest, direct and creative. What we must warn her about, however – Nora remains in memory and always leaves her encounters with a desire for more…
Japanische Küche • Gewitter und Wind • gemeinsame Museumsbesuche • Kaminfeuer • in meinem Atelier töpfern • Whiskey Sour • gemeinsamer Genuss • Abenteuer • Berlin • wache Blicke • weiße Blumen • Pole Dance • Oolong Tee • Dessous von Agent Provocateur • im Schach verlieren • gemeinsam Baden • der Geruch von Sandelholz und Wildrose • Saunaaufgüsse • befreites Lachen • analoge Fotografie • Bücher des Taschen Verlags • Tiefe Stimmen • Waldspaziergänge • Nachhaltigkeit • frisch gebackenes Brot • Ashtanga Yoga • Flüstern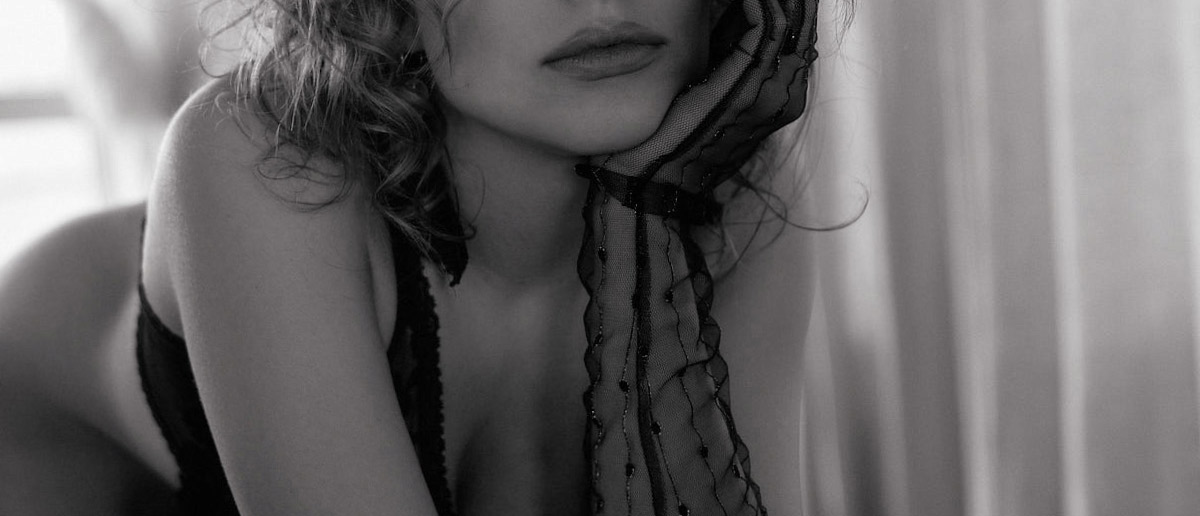 "I didn't think it was possible to improve on my incredible date in London with Nora, and yet our second meeting was even better. I had never met someone who is as beautiful inside as she is outside, until I met Nora. She is sweet, kind, empathic, funny, and gorgeous on a level that is hard for me to explain. She is a caring and devoted lover, and our time together has left indelible memories. I feel very, very fortunate that our paths crossed not just once, but twice. Life takes us in different directions and we all move forward in our life paths, but I'm cautiously optimistic that I'll be able to see her again. "
"I had a marvelous time with Nora. Gorgeous soul. Will definitely try and see her again next time for longer. Kindly send her my greetings and many thanks for taking time to come to Hamburg."
"Ich fand das Date wunderschön! Bereits die Gespräche auf dem Weg von und zu dem Restaurant sowie beim Essen habe ich besonders genossen. Ihre wundervolle natürliche, offene, herzliche, kluge und gleichzeitig besonders sinnlich-sexuelle Art kam hervorragend zur Geltung. Im Bett ist sie natürlich sowieso über jeden Zweifel erhaben. Ich kann mir sehr gut vorstellen, Nora noch einmal zu buchen - auch wenn ich mangels großer Erfahrung noch nicht sicher einschätzen kann, ob vielleicht einfach fast alle Damen so toll sind :)"