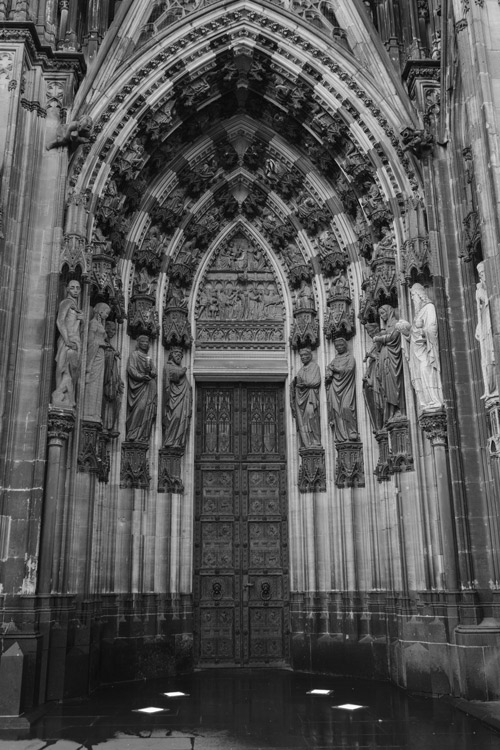 Escape
Köln
The authentic high-gloss photos of our models from the escort Cologne allow you to take a deep look in a sophisticated way. But not even these first impressions are able to clarify what you will see and feel when you meet your dream woman for the first time.
Just imagine how it might feel to finally look into the sparkling eyes of the lady of your choice. Looking at her curves and gently touching her hands. The blood is pounding in your veins, the tingling in your stomach just won't stop.
And it doesn't have to. Enjoy the following hours or days with your beguiling temporary girlfriend from the escort in Cologne with all your senses. Whatever the outcome of the day for both of you – it will be unforgettable!
The most beautiful sides of the city – with your escort in Cologne
All the characteristics that make up your escort lady from our escort service in Cologne are an ode to feminine sensuality. The lovely lady at your side will give you her full attention. Look forward to culinary and erotic adventures in a class of their own.
And because the way to temptation is through the stomach, we recommend a cozy visit to the luxury restaurant "Ox & Klee" in the customs port of Cologne at the beginning of your encounter. There you and your companion await hand-picked European tasting menus with or without meat in a chic, modern ambience.
The "La Société" in the heart of the city, on the other hand, invites you to dine with sumptuous tasting menus in the form of artistically prepared French dishes and exquisite wines. In fact, the metropolis on the Rhine is a true treasure trove when it comes to gastronomic treasures.
Would you rather enjoy the delicious meal in your romantic hotel room? How nice that La Société even offers all dishes to take away. Now you can both devote yourself fully to the seductive, gentle pleasure and forget the world around you.
Encounters at a high level – Escort Cologne
Have you found your dream woman on our website? Even if your companion from Amuse Escort does not live in Cologne, nothing stands in the way of a meeting. Our escort lady will be happy to visit you in the metropolis on the Rhine if you pay the travel expenses. We invite you to take a look at our stunning escorts.
Which type of woman from the High Class Escort Cologne fascinates you? Book your date with her now!
This four-star design hotel is located in a historic building in the heart of Cologne's old town. Look forward to luxurious accommodation and your own art gallery with your escort lady.
Use our high-class escort service in Cologne to hire a beautiful escort lady who will be happy to accompany you and book a room in this unique hotel. These are furnished in the style of the 50s and 60s.
This special hotel is an absolute recommendation for a successful escort date in Cologne. There are many individually and lovingly designed rooms, suites and even apartments. Take your escort lady to the hotel's beautiful Sky Lounge with a panoramic view of the city of Cologne, or enjoy a break together in the spa.
The family-run, luxurious 5-star hotel is located directly at Cologne Cathedral and very close to Cologne's main train station. Enjoy exotic Asian dishes with one of our high-class escort ladies in the stylish, Michelin-star restaurant Taku. Or you invite your escort lady from our Cologne escort service to try out creatively prepared French cuisine in the Hanse Stube restaurant. Otherwise, your escort lady from Cologne will certainly be happy about an invitation to the piano bar. There you will be spoiled with tea and coffee specialties, homemade pastries, cocktails and live piano music.
Enjoy excellent and varied menus in this special gourmet restaurant with your escort Cologne. It impresses with a romantic terrace, classic and creative dishes and delicious wines from Austria.
The Ox & Klee in one of the Kranhäuser in Cologne's Rheinauhafen is a first-class two-star restaurant that exudes a casual big-city atmosphere. Get to know "experiencing taste" with your high-class escort lady in Cologne by embarking on a journey through the senses of taste: from bitter to sweet, salty, fatty, sour and umami, everything is there. The menu changes every six months and there is always a vegetarian menu and one with meat. Enjoy exclusive wines. Experience fine dining here that is more creative and experimental than classic and dignified.
This lovingly family-run Italian restaurant is the ideal place to take your beautiful escort lady to a romantic dinner in Cologne. A health-conscious kitchen in which low-salt and low-fat dishes are prepared in organic quality. The best ingredients, fresh herbs, cold-pressed olive oil and lots of love complete this unique experience.