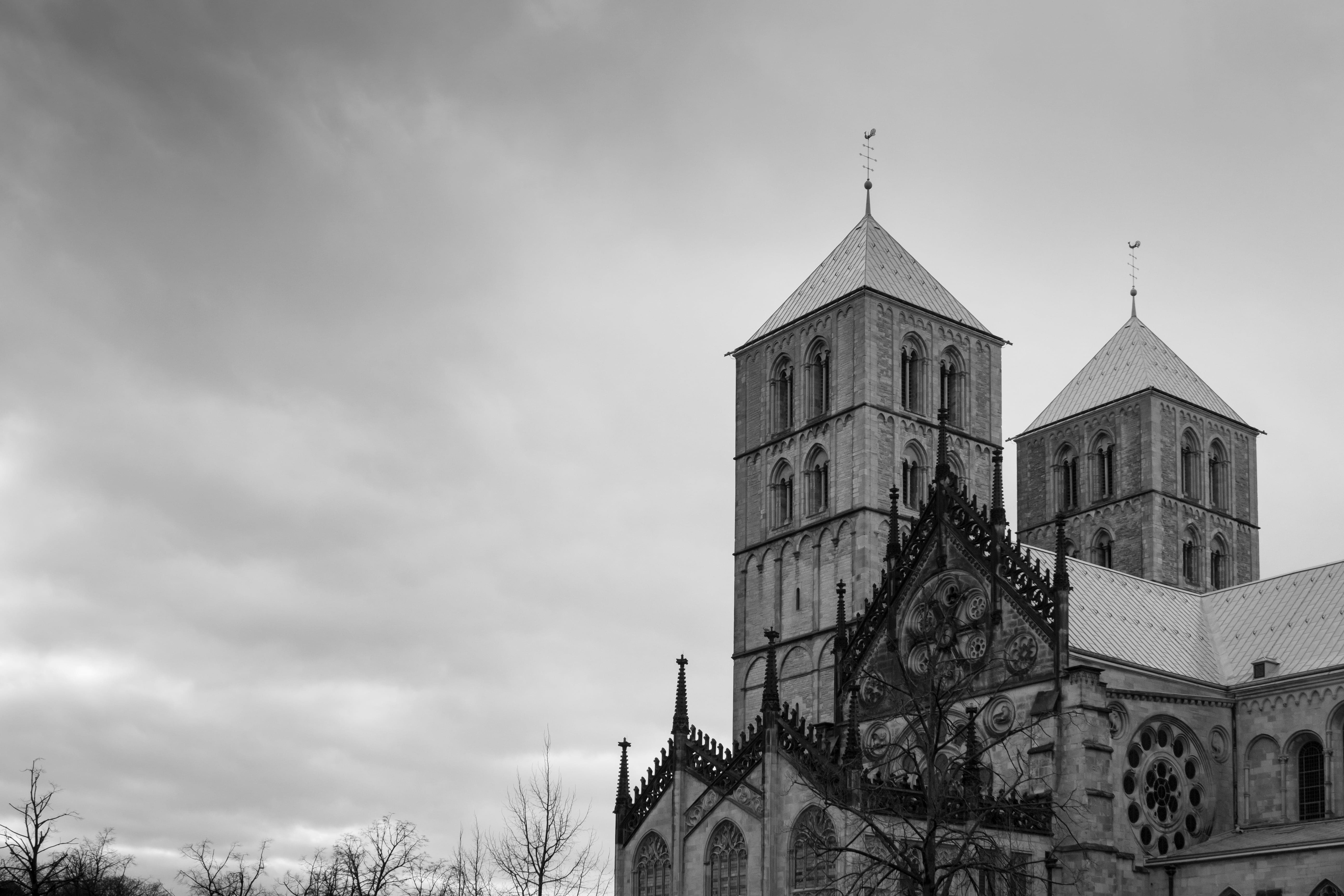 Escape
Münster
Experiencing intense moments with a lady from a high-class escort in Münster is certainly one of the most exquisite pleasures that a gentleman can treat himself to. Take a look at our wonderful escort ladies and make an appointment with the woman who will make your eyes shine at first sight.
And when she stands in front of you, live and in color, you will immediately feel under her spell. The beautiful face, her promising smile, the breathtaking figure, the silky hair.
See and experience feminine sensuality at the highest level. Regardless of whether you want to spend time with an exciting, young model or a nonchalant lady with experience – your lady from the renowned Escort Münster is looking forward to the adventure with you.
Enjoy with all your senses – High Class Escort Münster
The university city of Münster has advanced to become a metropolis for discerning people who enjoy life. If you appreciate fine dining, upscale gastronomy, luxurious hotels and a cultivated nightlife, you will certainly not (want to) forget the hours or days that you spend here with your companion from Escort Münster.
The "Atelier" or the "Mokel Bar" are among the most prestigious locations in the Münster bar scene. The luxurious ambience with feel-good flair, the dim light, the delicious drinks – all this makes the first moments with the beautiful woman at your side fantastically beautiful and wonderfully informal.
Then enjoy top-class French cuisine in the Coeur D'Artichaut and let yourself be pampered according to all the rules of the art. The Spitzner restaurant also shines with its excellent gourmet cuisine and excellent wines.
Have a good time both of you and enjoy the comforts of life that you can experience with your temporary lover. What happens afterwards in the luxury hotel of your choice in the heart of the city is entirely up to you and will remain your unforgettable secret.
The Factory Hotel is located in the heart of the city of Münster and you can easily explore the historic old town with your high-class escort, which fascinates with its charming alleys and impressive buildings. Cultural sights, vibrant shopping and cozy cafes are just a short walk away.
The former factory building has been masterfully converted into a stylish hotel while retaining the charm of the industrial heritage. Everywhere you will discover lovingly restored details such as old brick walls, robust steel girders and true-to-original machine elements that create a fascinating atmosphere.
The rooms in the Factory Hotel Münster are uniquely designed and offer a harmonious mix of modern comfort and nostalgic flair. Each room tells its own story and is furnished with individual elements that are reminiscent of the industrial past. The perfect feel-good ambience for an escort date in Münster!
The in-house restaurant also entices with a diverse menu that offers delicious dishes made from regional ingredients and a creative twist. Enjoy an exquisite meal together with your escort lady from Münster in the midst of an atmospheric setting and let yourself be pampered by the aromas and flavors.
The hotel is located in the immediate vicinity of the city center of Münster, so that you can easily explore the numerous sights, shops and restaurants in the city with your Escort Münster.
The architecture of the hotel skilfully combines modern design with classic elements, resulting in a harmonious and appealing ambience. The rooms and suites are tastefully furnished and offer you luxurious comfort. Perfect for enjoying togetherness with your escort model from Münster!
All in all, the Mövenpick Hotel Münster offers an inspiring environment that appeals to both business travelers and holidaymakers alike. From the elegant furnishings to the exquisite culinary offerings to the prime location. A special experience with a beautiful lady at your side, mediated by our escort service Münster!
The fine gourmet experience in the Kreuzviertel district of Münster! Under the new direction of Michelin-star chef Laurin Kux, the cuisine is a successful fusion of international sophistication and regional freshness. Only the highest quality ingredients are used and great importance is attached to the selection of seasonal products. Each dish is a composition of flavors, textures and colors that will delight your taste buds and stimulate your senses. From tender meat dishes to innovative vegetarian creations.
An absolute recommendation for your escort experience in Münster!
The kitchen of the Giverny restaurant in Münster is a true masterpiece and perfectly suited to invite the escort lady of your choice to a special experience. Each dish is prepared and presented with the utmost care using only fresh and quality ingredients. The menu at Restaurant Giverny offers a varied selection of sophisticated dishes that reflect both classic French cuisine and modern culinary influences. From tender fish creations to juicy meat dishes and creative vegetarian options, there is something for every palate to discover.
Please contact our escort agency in Münster for the right companion!
Book your date now with your dream lady from Escort Münster
Discover our coveted escorts here and look forward to a breathtaking time with them! Even if she doesn't live there, the escort lady you would like to meet with from Amuse-Escort will be happy to come to Münster if you cover the travel expenses.
With whom would you like to live out your dreams and longings when you are in Münster?