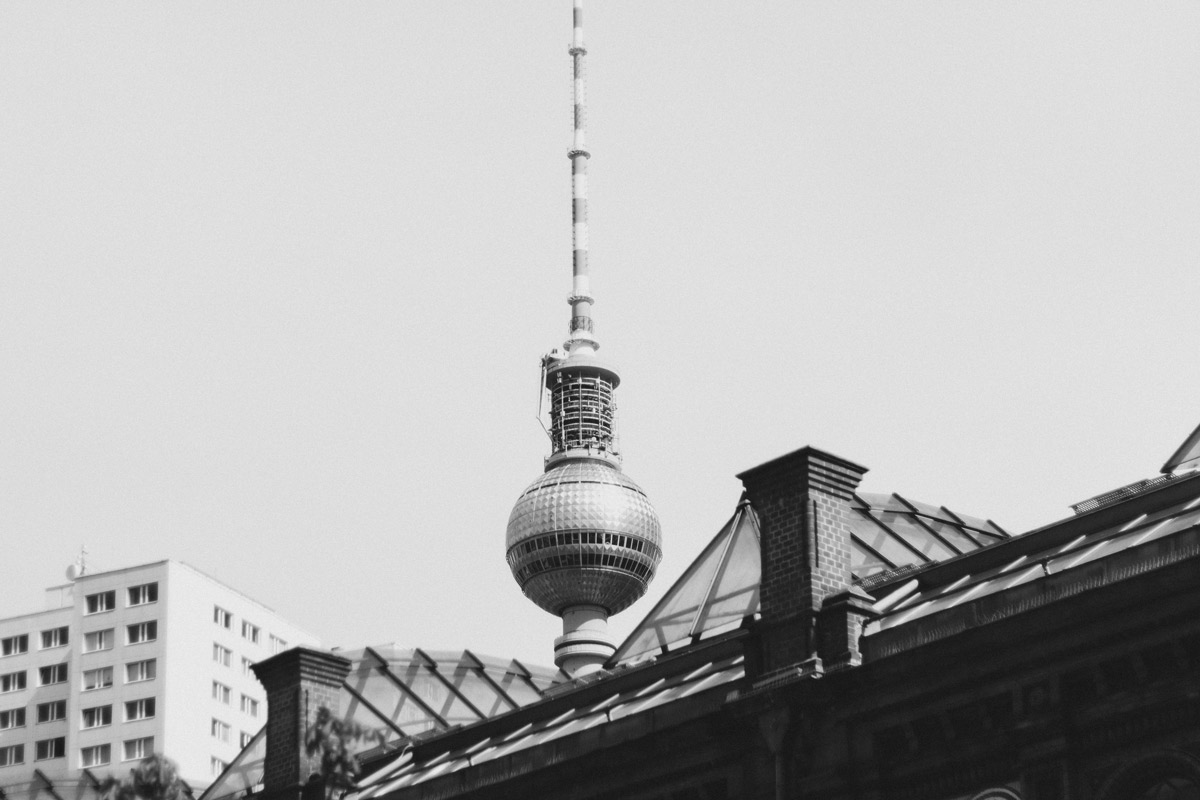 Escape
Berlin
Experiencing intense moments with a lady from a high-class escort in Berlin is certainly one of the most exquisite pleasures that a gentleman can treat himself to. Take a look at our wonderful escort ladies and make an appointment with the woman who will make your eyes shine at first sight.
And when she stands in front of you, live and in color, you will immediately feel under her spell. The beautiful face, her promising smile, the breathtaking figure, the silky hair.
See and experience feminine sensuality at the highest level. No matter whether you want to spend time with an exciting young model or a nonchalant lady with experience – your lady from the renowned escort Berlin is looking forward to the adventure with you.
A woman who inspires you – Berlin Escort
At Amuse Escort you will find what you are longing for. Let go and live in the now. Our escorts from Berlin are artists of love, their smile makes everyday life disappear, their presence takes every man's breath away.
Berlin Escorts – inner and outer values ​​fit together
As masters of their art, our escorts are educated, self-confident and know their worth. Women who live their lives and are looking for the extraordinary. Who want to enjoy life to the fullest and know how to enjoy their time at the side of a gentleman. Your temporary lover is not only attractive on the outside, she is articulate and a good conversationalist.
The way to the date – Our escort girls in Berlin
Prepare for the date with your favorite and enjoy the excitement. Tell us your preferences and wishes. This is how you can help your escort lady from Berlin to prepare as best as possible. It will be easy for her to take you on a very special journey from the very first moment. If the lady of your choice has time, short-term dates are also possible.
Book your high class escort in Berlin or throughout Germany
Is there not the right lady from Berlin? Our other muses will also be happy to make their way to you and will be happy to take you to the capital against payment of the travel expenses. Our escort service takes care of organizing the trip for your dream lady. There should only be time for good preparation. So please contact us as early as possible. Our high class escorts look forward to seeing you!
The Stue means "living room" in Danish and the name is no coincidence. The neoclassical building was once the home of the Danish embassy and was built in the 1930s according to plans by Johann Emil Schaudt, who also designed the KaDeWe. In the meantime it has been transformed into a 5 star boutique hotel with a strong focus on design – the perfect backdrop for a high class escort date with one of our muses. So if you are looking for something individual, you will be enthusiastic about The Stue. Our high class escort ladies love it.
The Hotel de Rome was recently awarded the Five Star Award by the Forbes Travel Guide, making it the only one of its kind in Berlin – and rightly so! It is a Rocco Forte Hotel and is located in the listed former headquarters of the Dresdner Bank from 1889. It is a Rocco Forte Hotel and is located in the listed former headquarters of the Dresdner Bank from 1889. The glamorous roof terrace offers a perfect starting point for an unforgettable evening with your high-class escort model in Berlin – including sunset, the Berlin skyline and excellent champagne cocktails. The "Chiaro" restaurant also offers a lively, informal culinary experience for you and your escort lady from Berlin. The concept was developed together with Tim Mälzer and relies on Japanese and Italian cuisine.
The Mandala is the only privately run 5-star superior hotel in Berlin and sees itself as an urban retreat in the middle of vibrant Potsdamer Platz. The extensive spa area will convince you and your high-class escort lady with a magnificent view over the roofs of Berlin. Fun Fact: He has an Iyashi Dome infrared lounger. Your stay with one of our luxury escorts will be an ultimate treat for body and soul. Activate your senses! For culinary delights, head to the hotel's rooftop garden, to the two-Michelin-star restaurant FACIL. Contemporary interpretations of classic dishes await you here at lunchtime – simple and sophisticated at the same time. The perfect ambience for an unforgettable time with our muses from the Escort Service Berlin.
In a hidden place in the midst of lush gardens, in a former women's prison, you can discover and enjoy contemporary German cuisine with your escort lady. Gastronomy and architecture, old with new and German with French merge here to create a unique experience. There is a choice of four- or six-course menus as well as selected à la carte dishes, with or without wine accompaniment. Let yourself be enchanted by our Berlin escort service in this magical place.
Don't be surprised if your high-class escort lady leads you past garbage cans and a plain facade to finally stop in front of an inconspicuous door. Here you will find fine and original vegetarian cuisine.
As is well known, the Sixth at KaDeWe makes gourmet hearts beat faster. Feast your way through the extensive range with your companion from Berlin: from oysters to caviar, from Thai to Japanese cuisine, and of course Mediterranean delicacies and a cheese counter should not be missing. As you can guess, gourmets and high-class escorts get their money's worth here. The Sixth at KaDeWe is more than just a simple deli foods department. It is also a meeting point for Berliners and visitors to Berlin. And always more experience than mere consumption. The perfect end to an extensive shopping tour with your companion from Escort Service Berlin – open until midnight.
A fine dining jewel in the middle of Kreuzberg. Under an opulent, carved wooden ceiling, wonderful vegetarian or conventional menus can be enjoyed here – ideally, of course, with an escort lady from Berlin.
In the Coda, the dessert is the center of attention – next to your high-class escort lady, of course. Embark together on a culinary journey into the world of patisserie and dessert dining. Look forward to a 4- or 7-course menu before continuing the night with your muse from Escort Service Berlin.
Impress your escort lady with this tasteful restaurant. Café Einstein is located in an Italian Renaissance-style villa, furnished in the style of a Viennese coffee house. Mingle with an illustrious audience from art, culture, politics and science. An absolute classic!
Not just a magnet for hotel guests. The prestigious Ritz-Carlton in Berlin has dedicated its in-house bar entirely to the Roaring Twenties. Heavy velvet curtains give the room a touch of splendor and a dignified atmosphere in the modern art deco style. The golden decade is not only reflected in the design, but also in the selection of drinks. Embark on a culinary journey through time with your high-class escort model and revive the spirit of bygone times.
Experience Berlin with an escort lady at your side
Start the evening casually, give yourself time to get closer. Hardly any other city has as much space for short-term fun as Berlin. Meet for a drink in one of the countless bars or start the evening with a romantic dinner in a gourmet restaurant like the Lorenz Adlon.
Take a short trip to the government district and enjoy the special ambience of Berlin. Spend your time together in the best hotels in the city, such as the Hotel Luc directly in Berlin-Mitte or the Hilton with its own wellness area. Let yourself be carried away and experience an unforgettable time full of togetherness and eroticism.
Request the escort service from your dream lady now!