"I've always had a penchant for the finer things in life – the occasional everyday luxury like a chilled glass of Ruinart Rosé in a classy restaurant or an extended spa day with a massage. Superficiality is far from my mind, however, because for me the simple appreciation of beautiful things and authenticity are not mutually exclusive. In interpersonal encounters, I value humour and intellect, so a gentleman at eye level with a wealth of knowledge and a sense of elegance fits my idea of the perfect counterpart."
When Lea moves through the streets of the capital, she stands out from the crowd without effort – in her fitted little black dress she simply looks wonderfully unstrained at all times. Because her elf-like facial features, her delicate figure, the freshly manicured hands and the discreet make-up give her a natural elegance.
Lea's fondness for aesthetics, art and culture is not only of a theoretical nature, but also actively lived. Singing and ballet have accompanied her for many years. It is also the ideal accompaniment for a classical concert or a vernissage. Because for Lea, a perfect date not only includes eroticism, but also the stimulation of mind and head. Are you ready for an evening of intense and sincere conversation, humour, intimacy and ecstasy? Meet Lea!
Classical music • ballet • sauna • psychology • nature • sexuality • cozy day in bed • dancing • literature • haute cuisine • champagner Ruinart Rosé • red wine • Chanel Gabrielle • Cookies Cream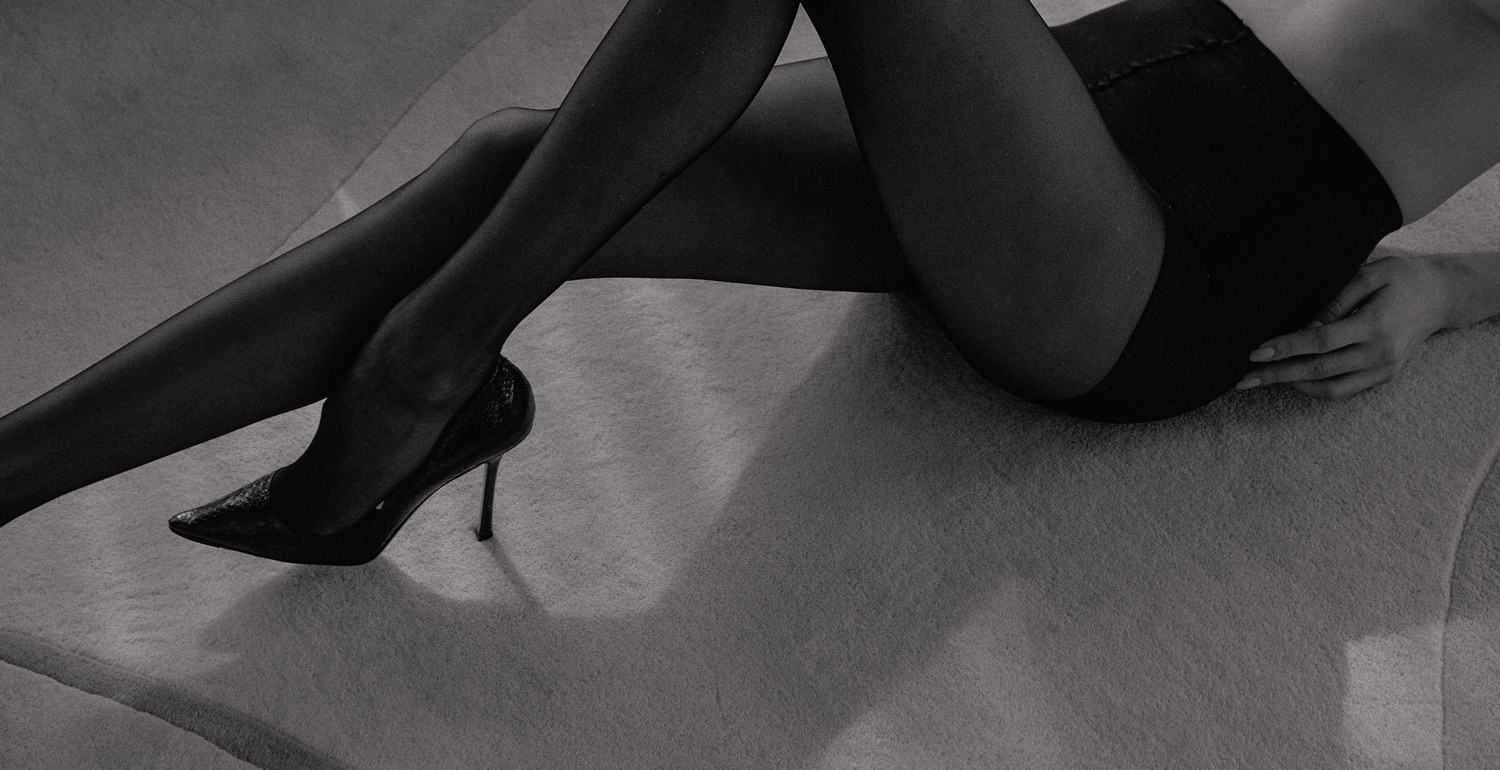 "Es war wirklich ein wunderschöner Abend. Wir hatten eine sehr schöne Zeit zusammen und es hat von Anfang an wunderbar zusammengepasst. Ich hatte sehr schöne Konversationen mit Lea. Sie ist eine bezaubernde Frau. Wenn es mal wieder passt, dann würde ich ein Treffen mit ihr jederzeit wiederholen."
"Zunächst möchte ich mich bei Ihnen für Ihre Empfehlung bedanken! Sie haben sprichwörtlich den Nagel auf dem Kopf getroffen. Lea entspricht vom Typ her genau meinem Geschmack. Ich habe schon lange keine Frau mehr getroffen, die wie Lea eine solche feminine Anmut besitzt und dieses aber mit einer solchen selbstverständlichen Coolness hinsichtlich Ihrer Person und Ihrem Style rüberbringt. Diese Frau hat einen ganz gefährlichen Suchtfaktor. Wie Sie lesen können, bin ich noch ziemlich überwältigt und muss unser Treffen erst noch verarbeiten. ;-) Dass Lea auch noch die selben Vorlieben teilt wie ich, macht die Sache umso schwieriger. Es freut mich aber zu lesen, dass Lea offensichtlich auch eine gute Zeit mit mir gehabt und das Date genossen hat."
"Das war sehr schön gestern. In vielerlei Hinsicht."
"Also: ich fand Lea und die gemeinsame Zeit mit ihr unglaublich. Lea hat eine faszinierende Schönheit, so dass ich sie ständig anschauen musste. Und das fantastische Aussehen gepaart mit Intelligenz, Humor und einer wunderschönen Stimme. Unfassbar! Ich hatte auch den Eindruck, dass die Location gut gepasst hat und sich Lea (hoffentlich) genauso wohlgefühlt hat wie ich. "
"Es war ein wirklich schöner Abend und ein sehr angenehmes, sehr entspanntes Treffen. So, wie ich es mir vorgestellt habe. Lea ist bildhübsch und einfach eine tolle, wunderbare Frau, mit der die Zeit nie langweilig wurde und leider viel zu schnell vorbei ging. Ein zeitnahes Wiedersehen würde auch mir gefallen!"